Tactile Books
I wanted to write picture books and at first I thought I'd have to draw the pictures myself. I could see pictures in my head but when I drew them, they didn't look right at all. An idea popped into my head. I could sew quite well. I'd write stories and sew the illustrations.
Sometimes tactile books are called feely books because people like to touch the pictures which are made from different fabrics.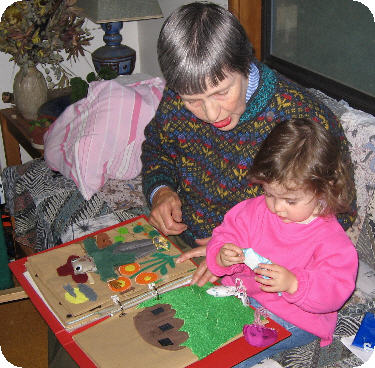 Sometimes I make pieces that can be taken off the picture.
The illustrations can include many different materials such as fur, wool, plastic or even metal and wood.
Here are some of my pictures. When I take my tactile books to a school, the children love the colours and the feel of each picture.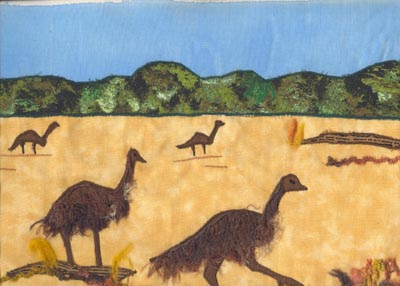 This picture of emus is from a book I made for a small boy who lives near Moree in NSW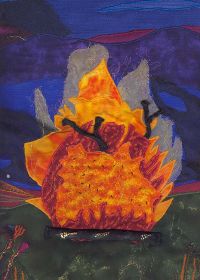 This picture is of a bonfire